You will find the dental office of William D. Davies DDS at 2909 Strawberry Rd., Pasadena, TX 77502 - just north of Spencer and across from Strawberry Park.
You can reach us by phone 713-944-3190 or by email Lucia@WDDaviesDDS.com
Our office is open Monday - Friday 8:00 am- 6:00 pm. Schedule an appointment with us today.
We look forward to meeting you!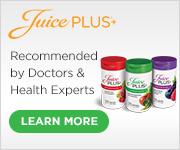 Juice Plus+
The USDA recommends we eat 7 to 13 servings of fruits and vegetables every day. Most people don't come anywhere close. Clinically proven Juice Plus+® helps you bridge the gap between what you should eat and what you do eat, every day.


Tower Garden
The Tower Garden vertical aeroponic growing system is a healthier, easier, smarter way to grow your own fresh and nutritious fruits, vegetables and herbs.